No results were found for the filter!
Filicori Zecchini Caffè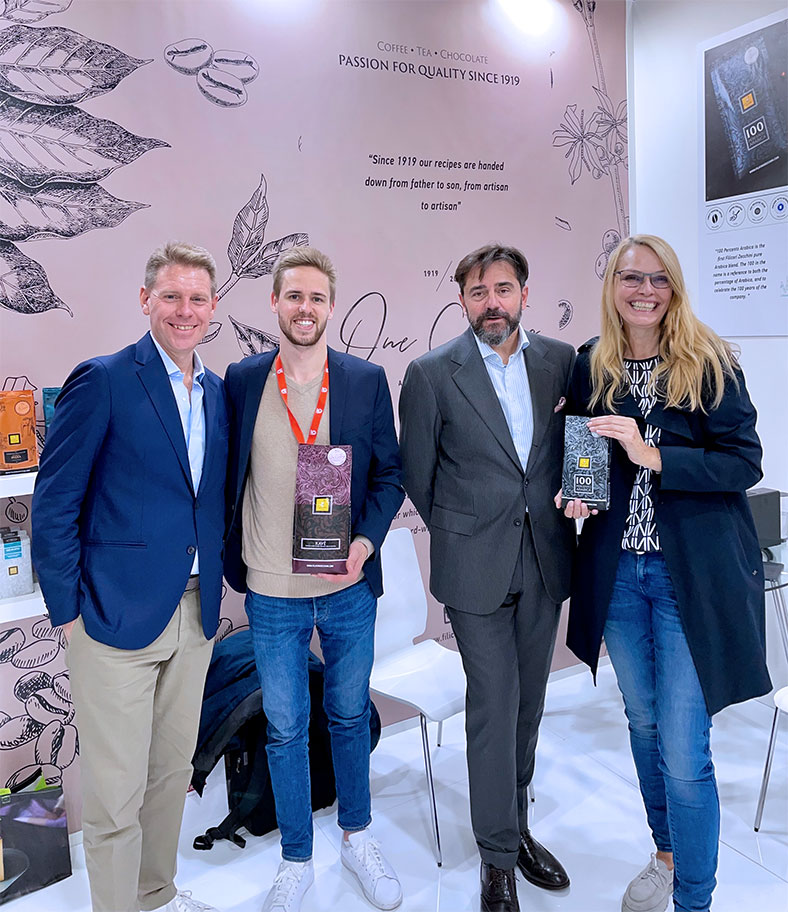 Filicori Zecchini has been a synonym for high quality espresso coffee in Italy since 1919. After the end of the First World War, Aldo Filicori and Luigi Zeccini decided to trade in coffee in Bologna, from the import of the green coffee varieties to the refinement and preparation of the beans. They wanted to perfect the art of Italian espresso.
The first Filicori Zecchini Cafè was opened in Via Degli Orefici, not far from the roasting plant in Via Oberdan in Bologna.
In 1964, the son Giovanni Filicori took the reins and made Filicori Zecchini known throughout the country as a top coffee made according to traditional roasting methods. Today the company is run by the descendants Constanza Filicori, Luca Filicori and Luigi Zecchini Jr. After many years of hard work, successes but also failures, Filicori Zecchini is now present in over 43 countries.
From now on, the company looked to the future. Anever wider range of products and services was the goal of the friends. However, the high quality standard of the coffees was never allowed to deteriorate.
The espresso laboratory

In 2001 the espresso laboratory was finally founded. This isa special training for coffee traders and customers. In real classrooms, interested people can learn the secret art of making espresso. From frothing the milk to maintaining the instruments, everything is tought. Above all, the traditional spirit of Filicori is introduced.
With over a century of experience, Filicori Zecchini is not only one of the oldest coffee roasters in the world, but also one of the most renowned. It is one of the very few companies to have obtained the prestigious certification of the "Italian Espresso National Institute". The Institute requires, among other things, that the espresso must have a composition from various origins and deliver a thick, caramel-coloured crema. A freshly squeezed espresso must exude a fragrance that lingers for several seconds in the nose without evaporating. The aroma must also have clear tasting hints of chocolate, flowers, fruit and toast. Finally, the blend must of course be well rounded to obtain the honourable certification.
The Espresso Italiano
In the Filicori Zecchini range, many of the excellent espressos have definitely earned this noble distinction.
The highest quality espresso beans from India, Brazil and other South American countries form the basis for Filicori Zecchini's premium blends. Typical for an excellent blend, each origin is roasted separately to protect the respective taste profile of the country. In this way, blends can be created that have clear, distinguishable tastes and aromas. Furthermore, Filicori Zecchini also combines Arabica beans with Robustas. This gives the finished espresso not only a noble taste with fine nuances, but also an excellent crema thanks to the Robustas added.