No results were found for the filter!


Sant'Eustachio Il Caffè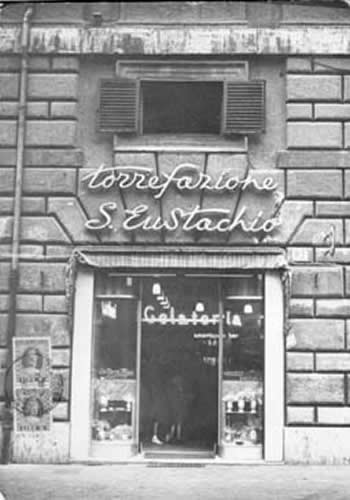 Since 1938 Sant Eustachio has been preserving the tradition of good coffee and has always been concerned about its quality. The use of the best varieties of Arabica coffee, the blend called Sant Eustachio and the special preparation of its Gran Caffè make the establishment a must-visit for connoisseurs of the black drink.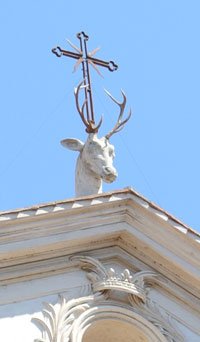 The green coffee is roasted over wood and can then either be tasted in the establishment or purchased for home. All selected coffees are washed, roasted and of the highest quality. The fresh and high quality products exude incomparable flavors and aromas that are by no means found among the coffees on supermarket shelves.
However, nowadays it is not enough to buy a coffee of excellent taste and quality. When buying a product, it is also necessary to pay attention to how it is produced and its entire production and trade chain.

Fair trade coffee roasting
Based on this conviction, Sant Eustachio has decided to follow the path of responsible and solidarity purchasing. For several years, the roastery has been using fair trade coffee purchased from non-profit organizations, such as the Italian Altromercato.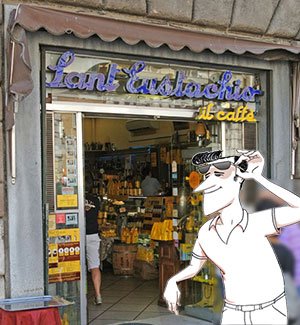 Buying a fair trade product means paying the producer a fair price for it, which is usually higher than the market price. It also means establishing long-term trade relationships that allow for the financing of local environmental and social projects. But that's not all.
Buying fair trade coffee establishes a direct and concrete relationship between the roaster and the producer, thus contributing to the efforts of both parties to improve the quality of the product.
TODAY
Brothers Raimondo and Roberto Ricci have been running Sant'Eustachio Il Caffè since 1999, and under their management not only the tradition is preserved, but also the search for an ever higher quality coffee blend continues. They also offer a wide range of products based on the secret Sant'Eustachio coffee blend, now legendary. The café has six outdoor tables and inside there is a wood-fired roasting machine from 1948 that still works today.