No results were found for the filter!


The history of Oro Caffè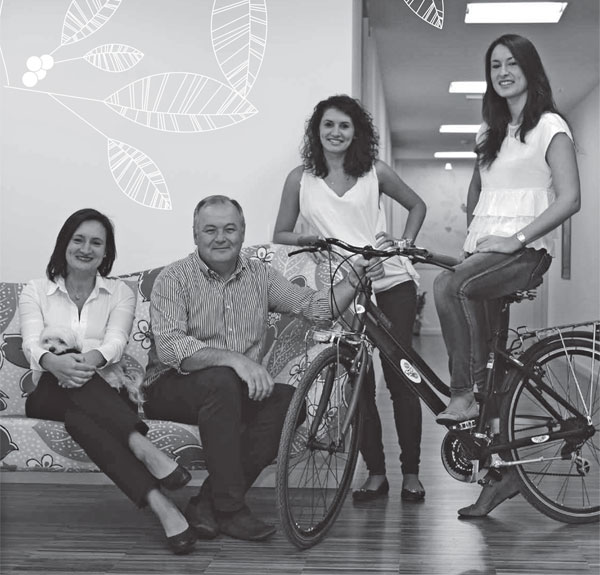 In 1987 Chiara and Stefano Toppano are a young couple with a lot of energy and ambition. Their dream is to create something through which they can express and realize themselves. This dream came true when Stefano took over a small roastery on the outskirts of Udine in 1987. This was the birth of the Oro Caffè brand.Oro Espresso Caffe
It all began in a space of only 60 square meters with a roaster that could process only 30 kg of green coffee. After more than thirty years, ORO Caffè now has a plant of 2,400 square meters with offices, warehouses, training rooms, a workshop for the maintenance of coffee machines and, of course, a production area. A separate department is responsible for quality assurance. Everything is equipped with the most modern equipment, which guarantees a production capacity of up to 6,000 kilograms per day.

Within a few years, the ORO Caffè brand has experienced immense growth and is gaining more and more enthusiasts outside Italy. Thanks to careful selection of varieties and their perfect blending, Chiara and Stefano created their very own, very harmonious, style of taste, appreciated above all for its perfect balance.
"Only the best - bean for bean".
This is Oro Caffe's maxim to guarantee a balanced, aromatic and mild coffee of consistent quality in every season. For the composition of the blends, Oro Caffè uses only carefully selected green coffees.
The best coffee beans from Brazil, Guatemala, Kenya, Ethiopia, Colombia, Thailand, Vietnam and India are found in the blends in varying degrees.
Chiara De Nipoti, owner of Oro Caffè, personally takes care of tasting all the green coffees purchased. This ensures that the coffees purchased actually reflect the taste profiles previously defined for the Oro Caffè blends. The result is a high consistency of quality and a consistent distinctive aroma.