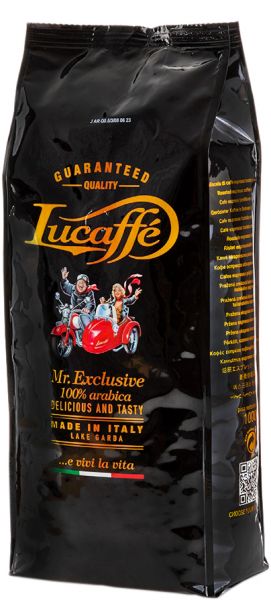 Nutty, Fruity & Balanced
Espresso beans, bag of 1000 g
An Arabica blend originating in South America, Asia and Africa. Very sweet flavour, full body, optimal crema, very pleasant aroma.
Roasting date:
05.2023
Best before:
05.2025
3-5 Workdays Article No. 1270
Article No.

1270

EAN:

8021103784934
Advantages
Fast shipping with DHL
Imported directly from Italy
Freshness guaranteed
Save money with our bundle offer:
No bundles available for the selected variant. Please select another variant for bundle offers.

Manufacturer:
Lucaffè, Mamis Caffè - PROMOD S.A.S., Via L. Zuegg 70/A, 39012 Merano (BZ), Italy