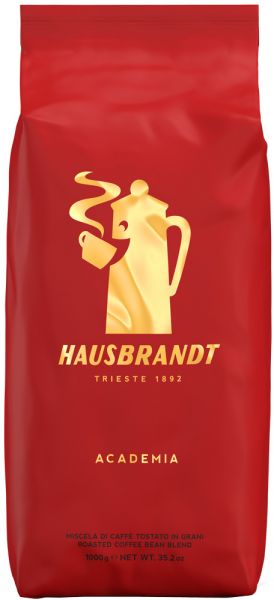 Nutty, Floral & Mild
Espresso beans, bag of 1000g
Academia is a very mild espresso which is very gentle to the stomach despite its strong and full aroma. Hausbrandt was awarded the gold medal of the Accademia Maestri Pasticceri Italiani for this excellent espresso.
Roasting date:
04.2023
Best before:
04.2025
3-5 Workdays Article No. 1013
Article No.

1013

EAN:

8006980518056
Advantages
Fast shipping with DHL
Imported directly from Italy
Freshness guaranteed
Save money with our bundle offer:
No bundles available for the selected variant. Please select another variant for bundle offers.

Manufacturer:
Hausbrandt Trieste 1892 S.p.A., Rechts- und Verwaltungsbüro: Via Foscarini, 52 , 31040 Nervesa della Battaglia (TV) , Italien