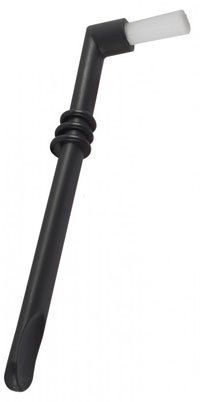 Cleaning Brush Basic in black for portafilter brewing unit.
This functional and extremely light cleaning brush will make cleaning your brewing unit fun. The brush is, like all items by JoeFrex perfectly designed.
This product is currently not available.
Please inform me as soon as the product is available again.
Unavailable Article No. 9021
Advantages
Fast shipping with DHL
Imported directly from Italy
Freshness guaranteed

Manufacturer:
JoeFrex GmbH, Dientzenhoferstr. 72, 90480 Nürnberg, Germany