No results were found for the filter!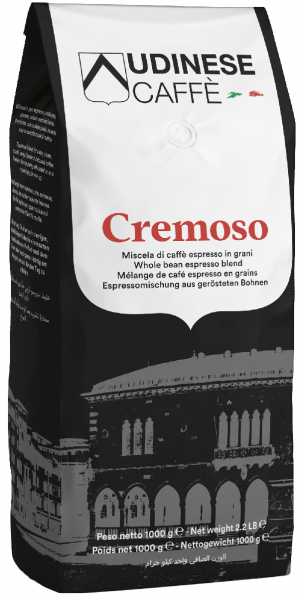 Udinese Caffè CREMOSO
Udinese Caffè Cremoso 1000g whole espresso beans As the name Udinese suggests, this premium espresso comes from the small town of Udine in north-eastern Italy. It is a blend of the best green beans from Vietnam and Brazil. These are...
Blend ratio:

80% Arabica / 20% Robusta

Aroma(s) :

Chocolaty, Nutty

Type / Nature:

Whole beans

Coffee maker / Machine :

Espresso machine (portafilter), Automatic machine

Caffeine content:

Medium Caffeine Content

Package Size:

1kg

Region / Country:

Northern Italy

Degree of Roast:

Medium

Intensity:

Balanced
3-5 Workdays Article No. 10564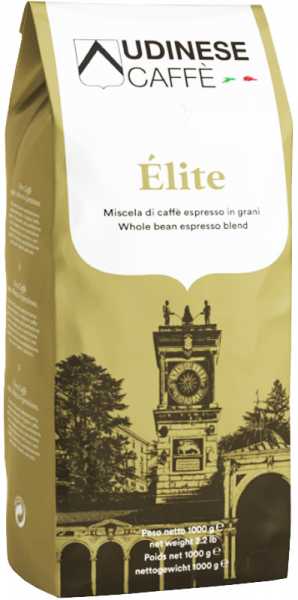 Udinese Caffe Élite
Udinese Caffe Élite Espresso 1000g Espresso coffee, whole bean Mixing ratio: 60% Arabica beans/ 40% Robustabohnen In the taste with pleasantly little acidity and full body. Strong, intense, but without much bitterness. In the aftertaste...
Blend ratio:

60% Arabica / 40% Robusta

Aroma(s) :

Chocolaty, Floral

Type / Nature:

Whole beans

Coffee maker / Machine :

Espresso machine (portafilter), Automatic machine

Caffeine content:

Low caffeine

Package Size:

1kg

Region / Country:

Northern Italy

Degree of Roast:

Medium

Intensity:

Mild
3-5 Workdays Article No. 10359