No results were found for the filter!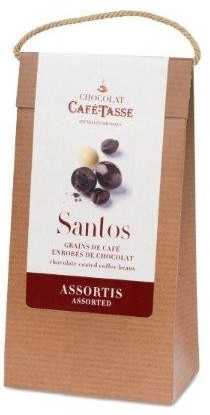 Cafe Tasse - coffeebeans in chocolate 3...
Cafe Cup - Coffee beans coated with delicious chocolate in 3 varieties mix in a beautiful package: 125 g roasted Arabica beans from Chocolatier Cafe Cup wrapped in the finest Brussels chocolate. Find the right variety for yourself or...
3-5 Workdays Article No. 4080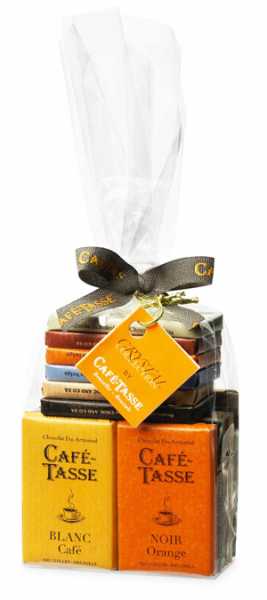 Cafe Tasse - mini chcocolates
Cafe Tasse - 20 Mini chocolates total with 9 Flavours A selection of the most delicious mini chocolate bars in a cellophane bag with original bow of the chocolatier "Cafe-Tasse". 20 mini bars, total 180g in 9 flavors: Lait Noisette Noir...
Unavailable Article No. 4077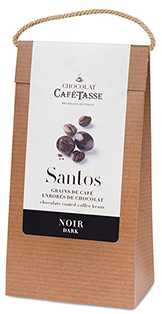 Cafe Tasse - coffeebeans in dark chocolate
Cafe cup - Santos - Coffee beans in delicious dark chocolate You like it a bit bitter and tarter and you also like to enjoy your espresso with a coffee bean? Then this variation is just right for you. Suitable as a beautiful gift or to...
Unavailable Article No. 4081