Instituto Nazionale Espresso Italiano (INEI)

Introductory remarks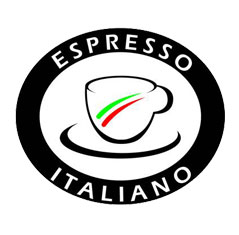 Espresso was invented a long time ago in Italy and is now appreciated all over the world. Economic interests are often in the foreground. Since the beginning, however, there have been people who have passed on their in-depth knowledge of espresso roasting from generation to generation. These people want to protect the great heritage of the unique Italian espresso culture.
The history of es INEI
Since 1998, the Italian National Espresso Institute has been assessing the quality of espresso by means of sensory certification. An excellent espresso is not the result of a simple mechanical process, but a product that reflects the passion and know-how of the people who created it.
The aim of the institute is to maintain and explicitly promote this quality standard. The seal is intended to provide espresso lovers with a reference and a guideline for evaluating different espresso blends.
Standards for the evaluation of espresso coffee of the highest quality
The institute was established in 1998 after 3 years of research. The aim was to define a standard for particularly good and authentic espresso quality. In collaboration with the International Coffee Institute, coffee tasting experts and professors from the University of Udine and Turin, as well as thousands of consumer and laboratory tests, objective and measurable characteristics of a genuine Italian espresso have been achieved.
In order to achieve the high quality for this certification, the blend, the processing equipment and the use of qualified personnel must be guaranteed. If the consumer sees the "Espresso Italiano" label, he can be sure that all the criteria have been checked and tested. This espresso meets the highest expectations.
Here you can find our Espresso Italiano coffees with certificate.