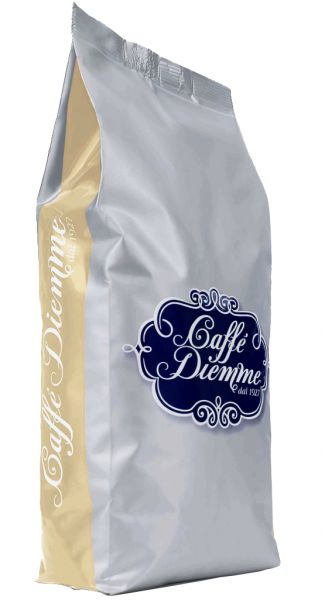 Chocolaty, Fruity & Balanced
Brand new Blend by Diemme, 90 % Arabica, 10 % Robusta, exquisite aroma of wildflowers, a hint of vanilla and a shade of cocoa.
Roasting date:
11.2022
Best before:
05.2024
3-5 Workdays Article No. 1464
Advantages
Fast shipping with DHL
Imported directly from Italy
Freshness guaranteed
Save money with our bundle offer:
No bundles available for the selected variant. Please select another variant for bundle offers.

Manufacturer:
Diemme Industria Caffè Torrefatti S.P.A., Via Battaglia, 69, 35020 Albignasego (PD), Italy