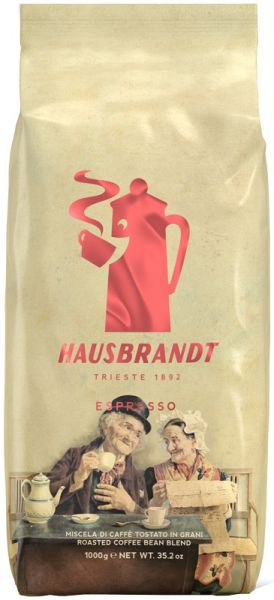 Chocolaty, Nutty & Strong, Balanced
Bag with 1000 g espresso beans
Hausbrandt Nonnetti is composed of a selection of the best Arabica and Robusta beans.
Roasting date:
10.2023
Best before:
10.2025
3-5 Workdays Article No. 1012
Article No.

1012

EAN:

8006980524057
Advantages
Fast shipping with DHL
Imported directly from Italy
Freshness guaranteed
Save money with our bundle offer:
No bundles available for the selected variant. Please select another variant for bundle offers.

Manufacturer:
Hausbrandt Trieste 1892 S.p.A., Rechts- und Verwaltungsbüro: Via Foscarini, 52 , 31040 Nervesa della Battaglia (TV) , Italien