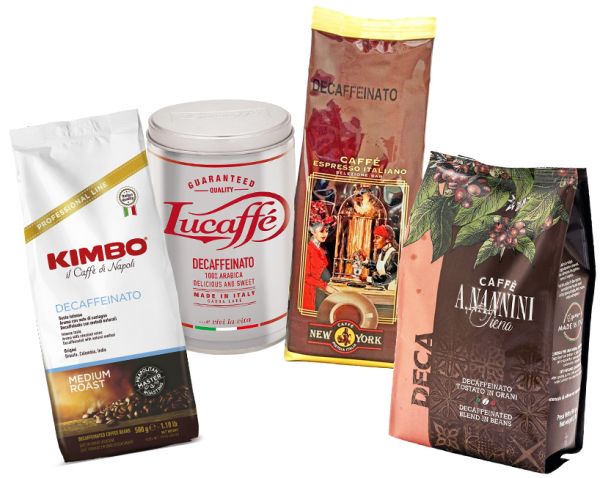 If you prefer the decaffeinated version, you'll surely find a good espresso here!
Lucaffe Espresso decaffeinated 250g
Kimbo espresso decaffeinated 500g
Caffe New York Espresso decaffeinated 250g
Nannini Espresso decaffeinated 500g
In exceptional cases, we reserve the right to replace a variety with an equivalent espresso in the trial set.
This product is currently not available.
Please inform me as soon as the product is available again.
Unavailable Article No. 1340
Advantages
Fast shipping with DHL
Imported directly from Italy
Freshness guaranteed

Manufacturer:
D&S Espresso International GmbH, Liebigstrasse 2-20, 22113 Hamburg, Germany