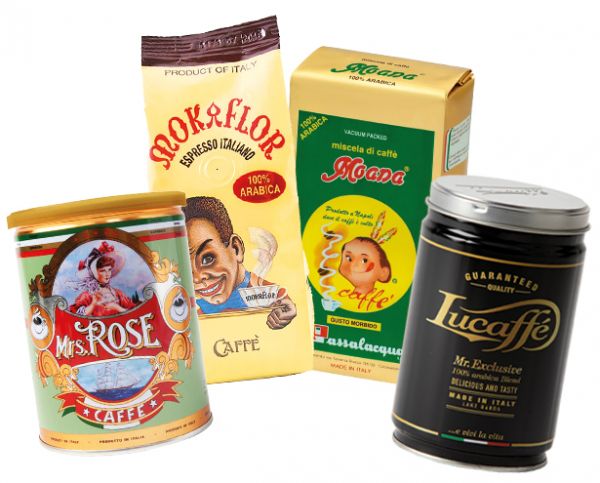 Trial Set of four 100% Arabica ground Coffees:
Mrs. Rose, Passalacqua Moana, Mokaflor 100 % Arabica, Lucaffe Mr. Exclusive ground,
4 cans or packs of 250g each, total 1000g
All Espresso blends from 100% Arabic beans
4 x the top class espresso with 250g each to try out and test!
In exceptional cases, we reserve the right to replace a blend with an equivalent espresso in the trial set.
This product is currently not available.
Please inform me as soon as the product is available again.
Unavailable Article No. 1278
Advantages
Fast shipping with DHL
Imported directly from Italy
Freshness guaranteed

Manufacturer:
D&S Espresso International GmbH, Liebigstrasse 2-20, 22113 Hamburg, Germany